Audio Recordings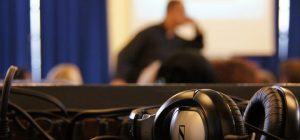 All the talks at IGC are recorded and uploaded online to be streamed. At some point in the near future you will be able to purchase talks and series of talks for a small fee to download and keep in MP3 format. We are currently cleaning up and restoring the entire back catalogue of recordings (which stretches right back to January 2010) in preparation. In the meantime, you can order CDs of the talks from the resources table.
Books
We have a small selection of books available that we think you may be interested in, all of which can be purchased or ordered from the resources desk.
Videos
As part of The Grace Project, Paul Anderson-Walsh has created a large number of online videos exploring aspects of grace which can be viewed at the Grace Project YouTube channel.
Spoken Beats
Spoken Beats is an album of recordings which combine music by DJ Secret Weapon and words from Paul Anderson-Walsh. As the artist puts it:
U.K Producer DJ Secret Weapon has taken recordings of talks from spiritual teacher Paul Anderson-Walsh and combined them with uncompromising beats. The message is about the outrageous unconditional love of God and releasing the passion that is inside of you.
Stream or download the album via Bandcamp:
YouTube sample track: